Yener Demirtas, MD, Reha Yavuzer, MD, Kemal Findikcioglu, MD, and Kenan Atabay, MD.
Introduction: Congenital, post-traumatic or post-rhinoplasty saddle nose deformity is still a challenging problem for plastic surgeons. Among a large number of graft materials suggested for reconstruction of this deformity, autogenous split calvarial grafts popularized by Tessier and Jackson offer promising results while demanding some technical modifications. Recent studies, elucidating the importance of rigid fixation for primary bone healing with decreased absorption, inspired plastic surgeons to utilize metal wire or plate-screw systems for internal rigid fixation of the graft materials. Use of biodegradable systems for fixation sounds to be a reasonable refinement in the technique, which would eradicate the disadvantages of the permanent fixation methods, though preserving the benefits. We present the use of a single resorbable screw for fixation of the calvarial graft to nasal dorsum.
Material and Methods: Three patients (one male and two female) with moderate post-rhinoplasty saddle nose deformity were reconstructed with autogenous split cranial bone grafts. The grafts were harvested from the parietal bone through a 5-7 cm scalp incision. After elevation of the periosteum, 3x5 cm grafts from outer table was removed by the help of a drill and a curved osteotome. The grafts were carved and shaped at the table to fill the nasal dorsum and placed with an open rhinoplasty incision. A single biodegradable screw was applied for fixation of the grafts to nasal bone through a 5 mm incision on the radix. The donor sites were closed primarily with suction drainage for 24 to 48 hours postoperatively.
Results: No complications were observed in donor and recipient sites. The mean follow-up period was 7 months (range: 6 to 8 months), and no significant resorption of the grafts were observed during this period. The healing of the scalp and radix incisions was quite well, and all of the patients were satisfied with the results.
Conclusions: Resorbable plate-screw systems are being increasingly preferred in adult craniofacial surgery to avoid some well-known handicaps of metal systems. They provide an adequate amount of rigid fixation during bone healing period, and eliminate the need for a second operation for removal. In addition, use of a single screw for fixation considerably reduces the cost. We suggest this method as a convenient and feasible means of cranial bone graft fixation in nasal augmentation.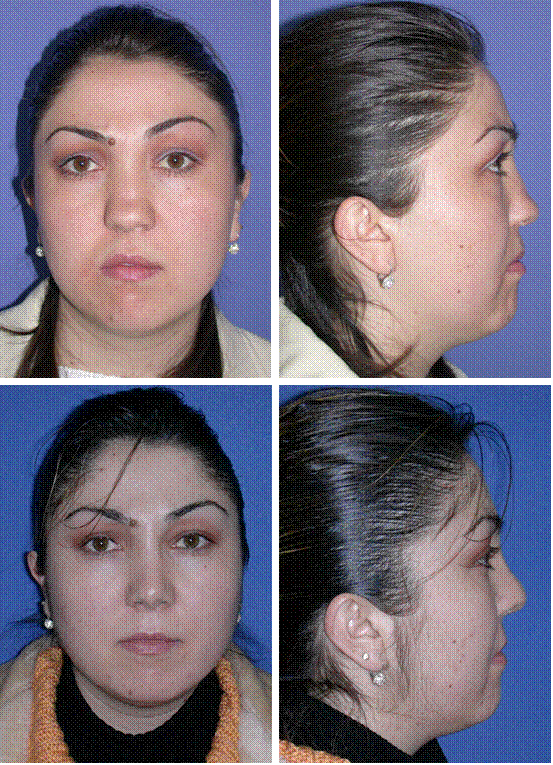 Figure 1: Preoperative (above) and eight-month postoperative (below) views of the first patient.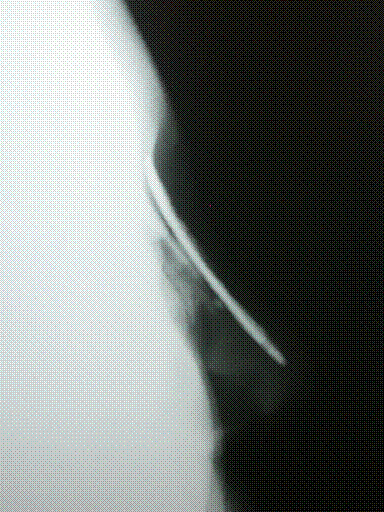 Figure 2: Eight-month postoperative nasal X-ray of the same patient.
View Synopsis (.doc format, 401.0 kb)