Denis F Branson, MD
Purpose: The goal of breast reduction surgery is to relieve the physical symptoms associated with large breast size. This study compares the efficacy of "traditional" open breast reduction to ultrasonic assisted aspirated (UAL) breast reduction.
Method: Between March 1997 and February 2001, thirty-seven patients underwent breast reduction by either open breast reduction or UAL breast reduction. Nineteen patients underwent open breast reduction; eighteen patients underwent UAL breast reduction. Following an informed consent discussion, the choice of surgical technique was made by the patient. The unknown impact of UAL on breast cancer was emphasized. No mammographic selection criteria were employed.
Open breast reduction was performed using the inverted 'T' pattern. UAL breast reduction was performed by either continuous or pulsed UAL using a single inframammary incision.
Results: (Specimen weight is grams per breast)

Age

Age Range

Pt Weight

Pt Weight Range

Specimen Weight

Specimen Range

All

36

80 kg

977gr

Ultrasonic

32

16-56

77 kg

50-104.5

932gr

275-2094

"Traditional"

39

18-68

83 kg

52.7-127.3

1016gr

359-2525
Ultrasound efficiency, as measured by grams of breast tissue per minute of ultrasound time, was 27 grams/minute in 1997. For patients treated in 2000 and after, efficiency increased to 175gr/minute. For UAL patients, nipple/notch measurements were reduced 2-10cm.
Symptom relief was comparable for open and ultrasonic techniques. Two UAL reduction patients successfully nursed children after surgery.
Except for transient peri-operative sensory changes, no peri-operative complications were experienced in either group.
Although breast ptosis persisted following UAL reduction, no patient requested mastopexy.
Conclusions: UAL breast reduction is equal to traditional open breast reduction for correcting symptoms related to breast size.
There appear to be two distinct patient populations: 1. Those who are wish breast lift as part of their reduction surgery (and are willing to accept the associated scars); and 2. Those who wish to relieve breast related symptoms, but who are unwilling to accept the scars of open breast reduction surgery.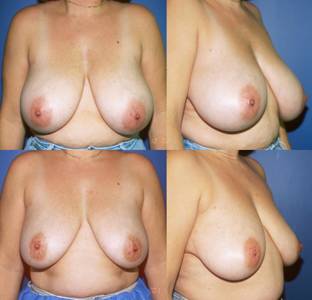 Fig. 1: Pre-op & 1 year post op; 800 gr reduction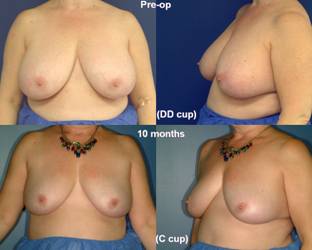 Fig. 2: Pre-op & 10 months: DD => C cup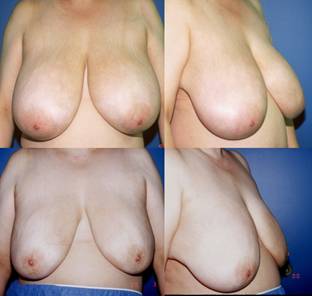 Fig. 3: 1300gr reduction; 9 minute UAL time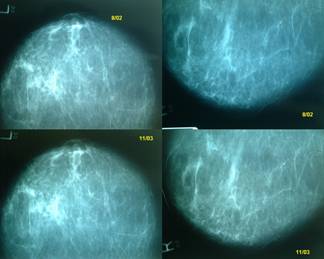 Fig. 4: Pre & Post-op Mammorgram: No microcalcifications